Howie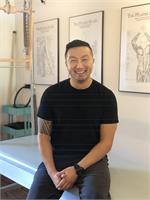 Howie instructs the following:
Many new exercises are added on at this level. Inversions are introduced, and greater mobility in the spine, as well as the other joints, is the focus.




This class leads men through a challenging and fast-paced intermediate to advanced level Tower workout and introduces a number of upper body exercises Joseph Pilates traditionally taught only to men.