Circuit 1-2
This class is taught by: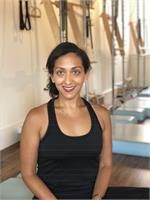 Neetu's love for Classical Pilates began as a university student in Ottawa trying to reach for those long lean muscles with Mari Winsor and her groundbreakings DVDs. Neetu's drive for Pilates to become a major part of her life started in 2008 when she spent a year in Virginia and trained with Lilia Browning, a Romana Certified Teacher 3 times a week. Classical Pilates opened up a world of focused exercise which gave her the results she was looking for and strength she has always craved. After having her second child in 2015, Lili Viola re-ignited Neetu's love for Pilates and helped her get into the best shape of her life.
Helping people is Neetu's calling. Sharing the Pilates Method to help people achieve their goals puts a smile on her face. Neetu's wonderful husband Adam and her two little boys, Milo & Kai keep that smile going.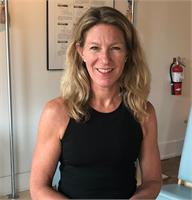 Lisa is a skilled relationship manager and public speaker. After a successful career as an Account Executive for Fortune 500 companies she followed her passion for Pilates, health and wellness and nine years ago started her own fitness business, Positive Transformations. She is passionate about helping her client's lead proactive healthy happy lives. She helps her clients make Positive Transformations through personalized functional fitness, boot camps and fitness classes, Pilates instruction, balance training, transformational coaching and consulting to define the steps they need to take in order to reach the heights and happiness they want to achieve. She is Stott Pilates trained in Mat Pilates and in Special Populations and Rehabilitation. She is a certified Personal Trainer with the Canadian Fitness Professionals and certified as an Older Adult Specialist. She is presently completing her Classical Pilates Certification with Lili Viola Pilates.
Lisa is a skilled communicator and coach who trained with the Coaches Training Institute. She completed the University of Toronto, Rotman School of Management, Women in Business Initiative Program. Her speaking engagements include presentations to private schools, corporate boards, banks, financial advisors and their clients and retirement communities.
Lisa is a Board Director of the Beaumaris Yacht Club and serves as Secretary of the Beaumaris Land Company. She has served as President and is currently Treasurer of the Greenwood College School Parents Association.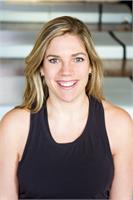 Originally from Ontario, Stephanie has been practicing Pilates for many years. She has recently moved back to Toronto from New York City to attend Chiropractic school. With her background in dance and kinesiology she has integrated her passion for movement into her Pilates teaching. She sees Pilates as a way to build a strong foundation to excel at any movement and has used Pilates herself to prevent and recover from injuries. With her Classical Pilates training, Stephanie uses the system of Pilates with her clients to adapt to each unique body to ensure a safe and effective workout. Stephanie hopes her sessions are fun, safe, and work toward individual goals. She feels accomplished when her clients leave feeling sweaty!
Stephanie has a BA degree in Kinesiology and a Bachelor of Science in Nursing from the University of Western Ontario; she is a graduate of Alycea Ungaro's Real Pilates Teacher Training in NYC.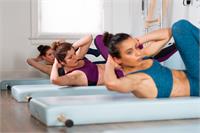 For clients transitioning from level 1 into level 2. This class will introduce harder exercises and challenge you to push yourself farther. Mastery of Level 1 classes is a must.
Upcoming classes: