Gentle Hatha Flow
This class is taught by: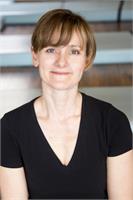 Tory loves to share her love and appreciation of life, yoga and breathing with everyone. Originally trained in Vinyasa and Ashtanga style yoga, she enjoys teaching Vinyasa and Restorative flow yoga to small groups, accompanied by soft music and lots of reminders to breathe. She has also taken courses in Yin, Restorative, Thai Yoga Bliss, Aroma and Children's yoga. She is a total yoga geek who also enjoys PIlates, eating, and photography when she is not driving kids around, cooking, and doing yoga!
Afraid to try yoga? Recovered from an injury but not ready for a full on flow class? Or maybe you would like a yoga class that allows you to go a little more carefully through the poses, and relax a little more deeply at the end? Consider joining this gentle vinyasa flow class where Tory will take you through some sun salutations, standing poses, seated/reclined stretches, ending with relaxation and/or a brief meditation. Options will be given so you can choose how far you want to go with a pose or stretch. You are encouraged to see how your body is feeling and adjust your practice to your individual needs.
Upcoming classes: