Restorative Flow
This class is taught by: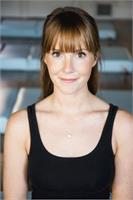 Shareen is certified in Stott Pilates but has been working through the classical system with Lili Viola. She is bridging to the classical system through our Teacher Training program.
Shareen is also a renowned yoga teacher and yoga teacher trainer, having led retreats and Yoga Teacher Training programs locally and internationally. She travels regularly to India to study yoga asana, pranayama, philosophy, sanskrit and chanting with the worlds best teachers and gurus.
Formerly a dancer and gymnast, as well as a varsity competitive swimmer at the University of Toronto, Shareen has copious and various experience in the world of fitness and athletics. Her approach to teaching combines all of her areas of experience and expertise. She shares with her students a genuine enjoyment of breath and movement, mind-body connection and always encourages safe and correct technique and athletic precision.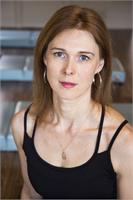 Yulia's yoga practice is designed to give you a healthy mind and a flexible body. In her classes she focuses on mindfulness, body awareness, balance and strength.
Yulia was born in Russia, came to Canada after University and fell in love with yoga. She was attracted to yoga as a way to help her settle into her new life and her new home. She practiced different styles of yoga through the years and really enjoyed them.
In 2009 she was diagnosed with Rheumatoid Arthritis, she searched for ways to try and cope with the disease and found that yoga and mindfulness, are extremely beneficial to help manage the condition. At this point she started her journey of learning more about yoga and mindfulness. She took Toronto based Mindfulness courses and in 2012 enrolled in a two year intensive teacher training program at Esther Myers studio in Toronto.
She began to teach as she wanted to share these practices to help people and to make them feel better. Her approach is that yoga should be practiced with the understanding of every individuals anatomy and respect to their natural body alignment.
Upcoming classes: