Open House Mat/Tower
This class is taught by: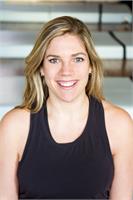 Originally from Ontario, Stephanie has been practicing Pilates for many years. She has recently moved back from New York City to attend Chiropractic school. With her background in dance and kinesiology she has integrated her passion for movement into her Pilates teaching. She sees Pilates as a way to build a strong foundation to excel at any movement and has used Pilates herself to prevent and recover from injuries. With her Classical Pilates training, Stephanie uses the system of Pilates with her clients to adapt to each unique body to ensure a safe and effective workout. Stephanie hopes her sessions are fun, safe, and work toward individual goals. She feels accomplished when her clients leave feeling sweaty!
Stephanie has a BA degree in Kinesiology and Bachelor of Science in Nursing from the University of Western Ontario and has finished a 600 hour Classical Pilates teacher training program with Real Pilates in New York City.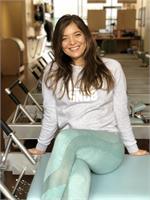 Lili has been a Pilates teacher for the past 15 years. She holds two certifications, her first one through Stott Pilates, and the second one through the award winning re:AB Authentic Pilates Teacher Training Program in New York City under the tutelage of 2nd Generation Teacher Brooke Siler. Lili is a 3rd Generation Teacher through the Romana Kryzanowska lineage.
Lili continues to take private lessons from, and participate in workshops with, some of the best teachers in the world, incuding 1st generation Master Teacher Jay Grimes, who studied directly under Joseph Pilates, 2nd generation teachers Peter Fiasca, David Freeman, Chris Robinson, Sean Gallagher, Sam Cotrone and Benjamin Degenhardt.
Lili is a wife, and mom to 3 kids and 1 dog.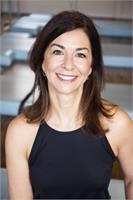 Julia has been in the fitness industry for 20 years. In 2000 she became a certified Aquafit instructor . With a wealth of experience in the specialized areas of Water Running, Aquatic personal training, Aquatic post-rehab (joint replacements, arthritic conditions and general injuries). Julia is currently completing her certification requirements in our teacher training program. She is apprenticing under Cara Hazelton of Authentic Pilates Canada, and Sean Gallgher of The New York Pilates Studio. Julia feels that Classicsl Pilates has something to offer everyBODY.