Yin Yang Yoga
This class is taught by: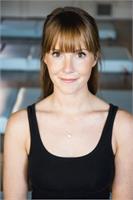 Shareen is certified in Stott Pilates but has been working through the classical system with Lili Viola. She is bridging to the classical system through our Teacher Training program.
Shareen is also a renowned yoga teacher and yoga teacher trainer, having led retreats and Yoga Teacher Training programs locally and internationally. She travels regularly to India to study yoga asana, pranayama, philosophy, sanskrit and chanting with the worlds best teachers and gurus.
Formerly a dancer and gymnast, as well as a varsity competitive swimmer at the University of Toronto, Shareen has copious and various experience in the world of fitness and athletics. Her approach to teaching combines all of her areas of experience and expertise. She shares with her students a genuine enjoyment of breath and movement, mind-body connection and always encourages safe and correct technique and athletic precision.
The perfect balance for mind, body and spirit.
Half of the class is Yin Yoga which focuses on flexibility, mindfulness and softness. Yin aspects of yoga focus on the deeper, denser tissues of the body - the joints, bones and connective tissues. We hold poses for longer periods, releasing into them with mindful awareness of the sensations and thoughts which arise.
The other half of the class is Yang Yoga which focuses on strength, stamina and balance. Yang yoga is more of an active, dynamic flow of postures where the movements and breath are rhythmically connected. The poses and sequences will focus on the fitness of the muscles, skin, organs and blood.
Upcoming classes: