Vinyasa Flow
This class is taught by: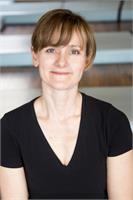 Tory loves to share her love and appreciation of life, yoga and breathing with everyone. Originally trained in Vinyasa and Ashtanga style yoga, she enjoys teaching Vinyasa and Restorative flow yoga to small groups, accompanied by soft music and lots of reminders to breathe. She has also taken courses in Yin, Restorative, Thai Yoga Bliss, Aroma and Children's yoga. She is a total yoga geek who also enjoys PIlates, eating, and photography when she is not driving kids around, cooking, and doing yoga!
In this class we will create heat through movement doing sun salutations yoga flows and held poses, followed by some floor poses and stretches to help even you out. Classes will include standing forward folds, pushups and downward dog pose, so wrists and shoulders need to be healthy enough to do these poses. Suitable for all levels.
Upcoming classes: