Intermediate Reformer
This class is taught by: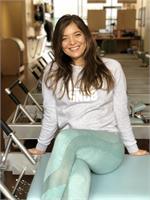 Lili has been a Pilates teacher for the past 15 years. She holds two certifications, her first one through Stott Pilates, and the second one through the award winning re:AB Authentic Pilates Teacher Training Program in New York City under the tutelage of 2nd Generation Teacher Brooke Siler. Lili is a 3rd Generation Teacher through the Romana Kryzanowska lineage.
Lili continues to take private lessons from, and participate in workshops with, some of the best teachers in the world, incuding 1st generation Master Teacher Jay Grimes, who studied directly under Joseph Pilates, 2nd generation teachers Peter Fiasca, David Freeman, Chris Robinson, Sean Gallagher, Sam Cotrone and Benjamin Degenhardt.
Lili is a wife, and mom to 3 kids and 1 dog.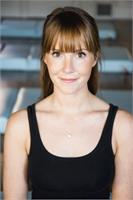 Shareen is a fully certified Pilates teacher trained at the beginner, intermediate and advanced levels on the mat, reformer, cadillac, stability chair, barrels and small props. She has additional training in injuries and special populations.
Shareen is also a renowned yoga teacher and yoga teacher trainer. She has led retreats and Yoga Teacher Training programs both locally and internationally. She travels regularly to India to study yoga asana, pranayama, philosophy, sanskrit and chanting with the world's best teachers and gurus.
She was a former dancer and gymnast, as well as a varsity competitive swimmer at the University of Toronto. She has copious and various experience in the world of fitness and athletics including over 18 years as a competitive swim coach (NCCP Level 3), swimming instructor, lifeguard and aquafitness instructor.
Her approach to teaching combines all of her areas of expertise. She shares with her students a genuine enjoyment of breath and movement, mind-body connection and always encourages safe and correct technique and athletic precision.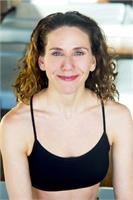 Abby has been teaching the Pilates method for over ten years. A former dancer, Abby began her Pilates teacher training in 2004 through Power Pilates in New York City under the tutelage of 2nd generation teachers Bob Liekens, and Susan Moran, and received her certification in 2005. In 2014, she completed her 2nd certification through the United States Pilates Association under the direction of 2nd Generation Teacher Brett Howard. Abby is a 3rd Generation Authentic Pilates Teacher.
Abby enjoys being creative with her lessons while challenging her clients to push themselves. Outside her love of Pilates, Abby is also pursuing a career as a make-up artist.
A dynamic and flowing workout that will challenge you from head to toe. Mastery of the basic level is a prerequisite.
Upcoming classes: