Intermediate Mat & Tower
This class is taught by: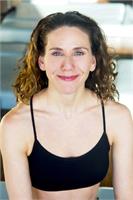 Abby has been teaching the Pilates method for over ten years. A former dancer, Abby began her Pilates teacher training in 2004 through Power Pilates in New York City under the tutelage of 2nd generation teachers Bob Liekens, and Susan Moran, and received her certification in 2005. In 2014, she completed her 2nd certification through the United States Pilates Association under the direction of 2nd Generation Teacher Brett Howard. Abby is a 3rd Generation Authentic Pilates Teacher.
Abby enjoys being creative with her lessons while challenging her clients to push themselves. Outside her love of Pilates, Abby is also pursuing a career as a make-up artist.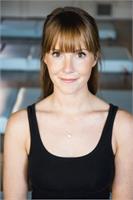 Shareen was introduced to yoga in 1998 and since then it has been a transformative and informative force in her life. With honours degrees in philosophy and psychology from the University of Toronto, and great interest in ethics, environment, religion, wellness and Sanskrit, she offers to her yoga students much more than a physical challenge. Shareen recognizes that yoga practice involves much more than asana (physical poses) and passionately encourages students to explore and embrace the other 7 limbs of yoga in their practice and in their lives. Coming from a background of dance training, classical Pilates and competitive swimming, her style of teaching is a balanced fusion of creative sequencing, enjoyment of movement, anatomical correctness and athletic precision.
This class introduces more complex exercises, and moves at a vigorous pace.
Upcoming classes: